Upholstery & Design Studio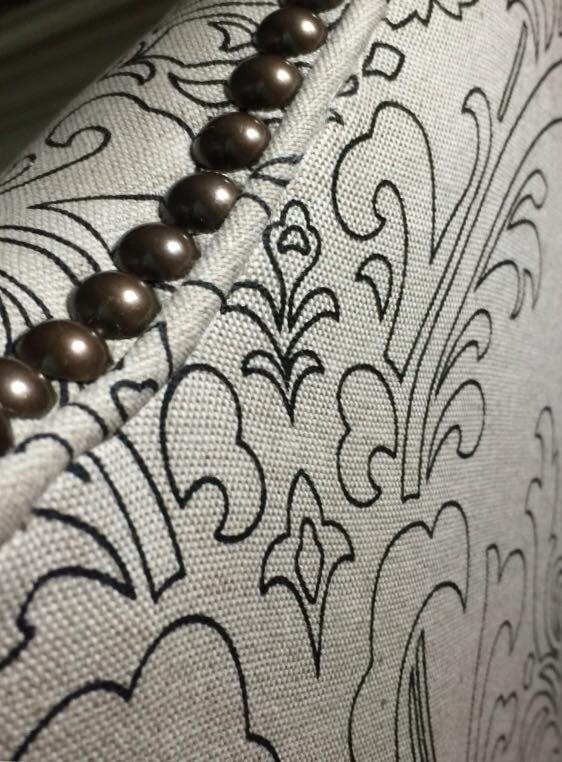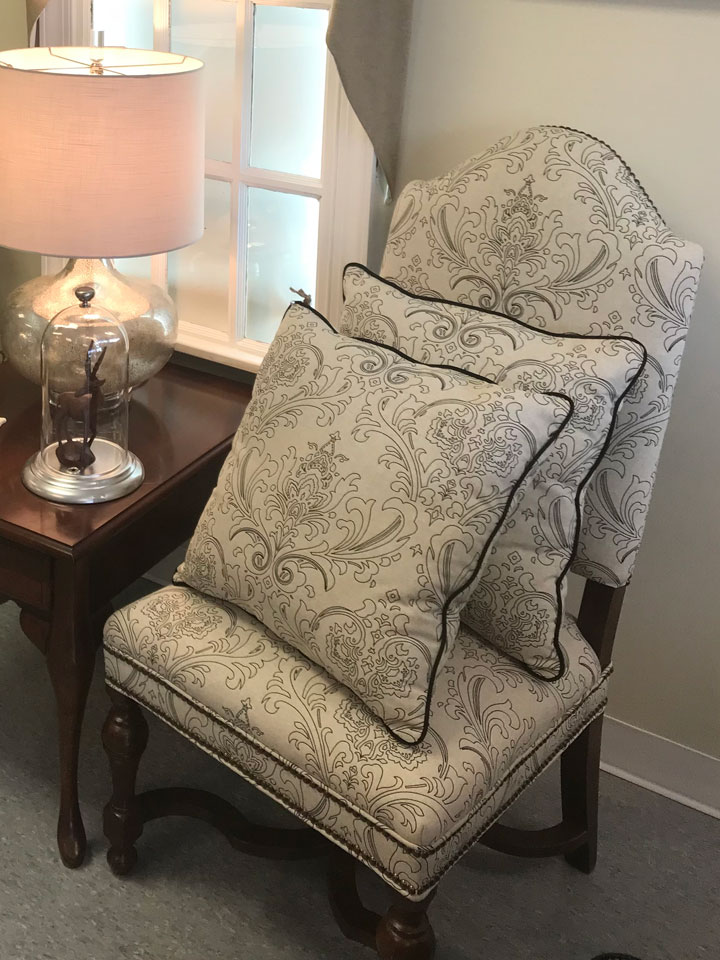 We offer custom reupholstery of all types of furniture, pillows and cushions. We also have a selection of custom designed reupholstered antique and vintage inspired furniture in our boutique, The Elephantz Trunk in Palmyra, VA.
We offer professional, bespoke reupholstery and design services for that one-of-a-kind look, creating that wow factor that is as unique as you are. Clients may supply their own fabric or choose from the many fabric samples we have at our shop.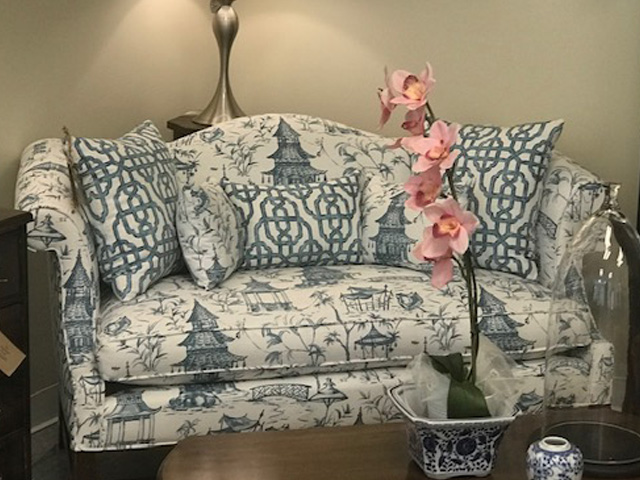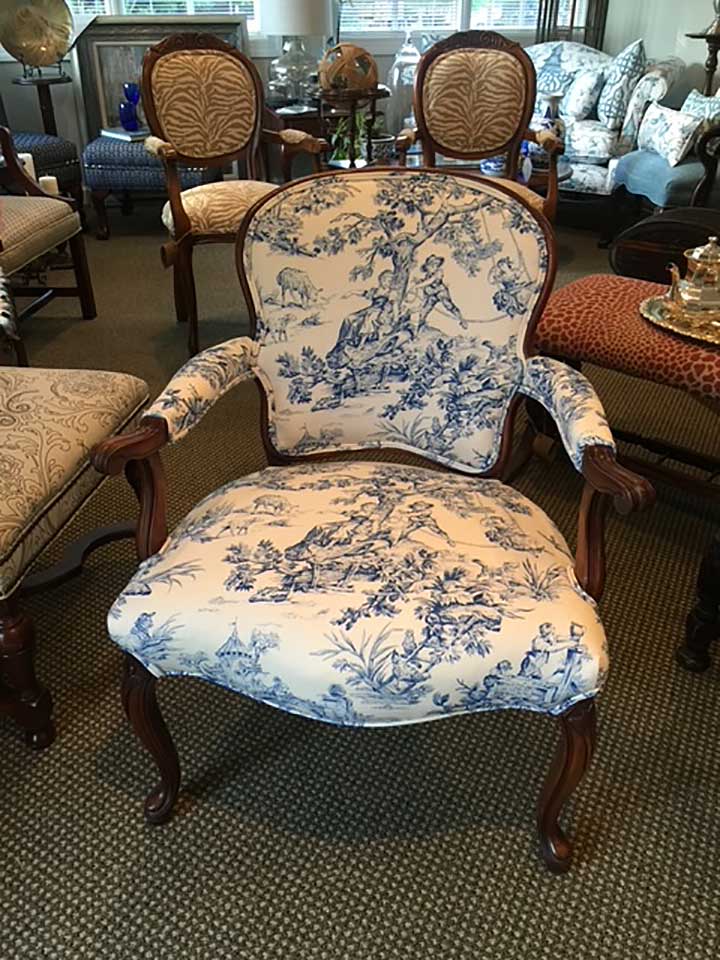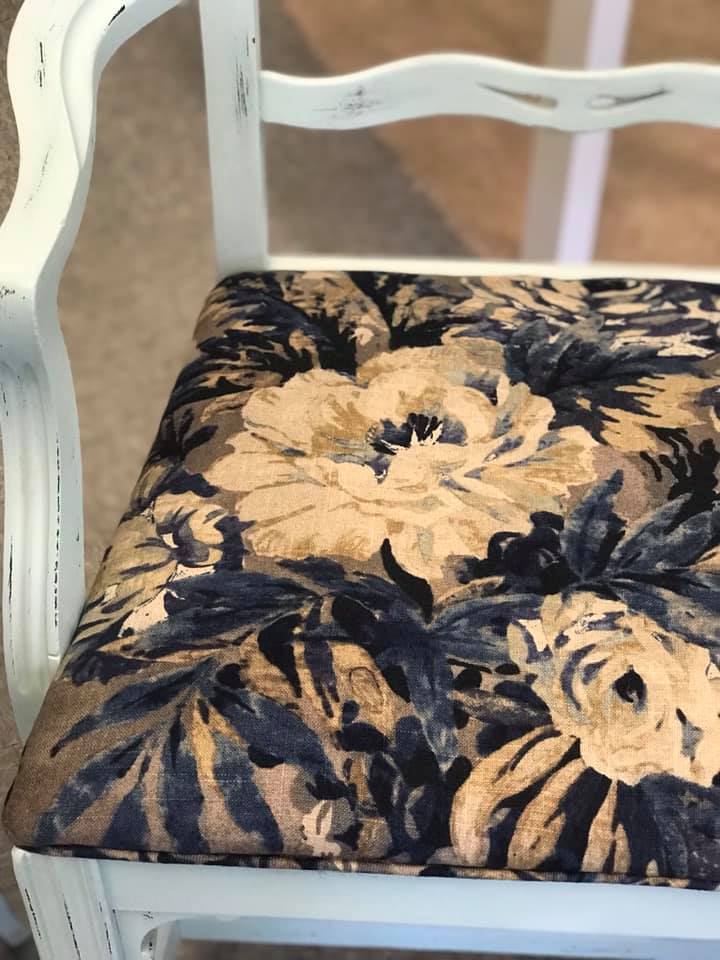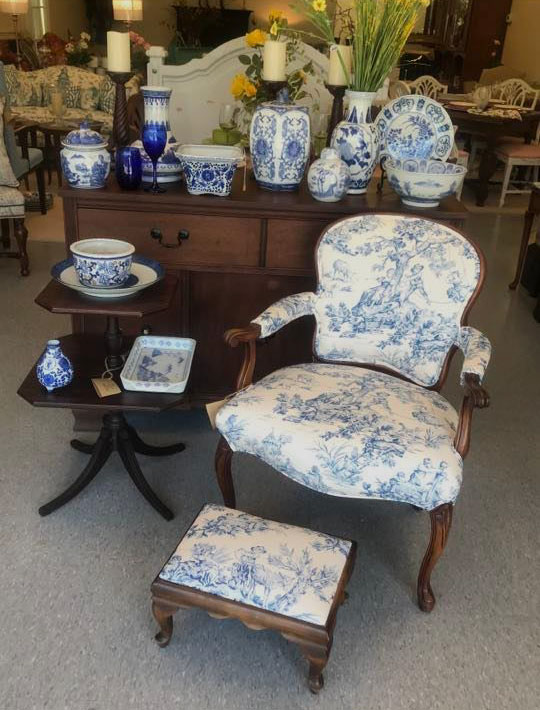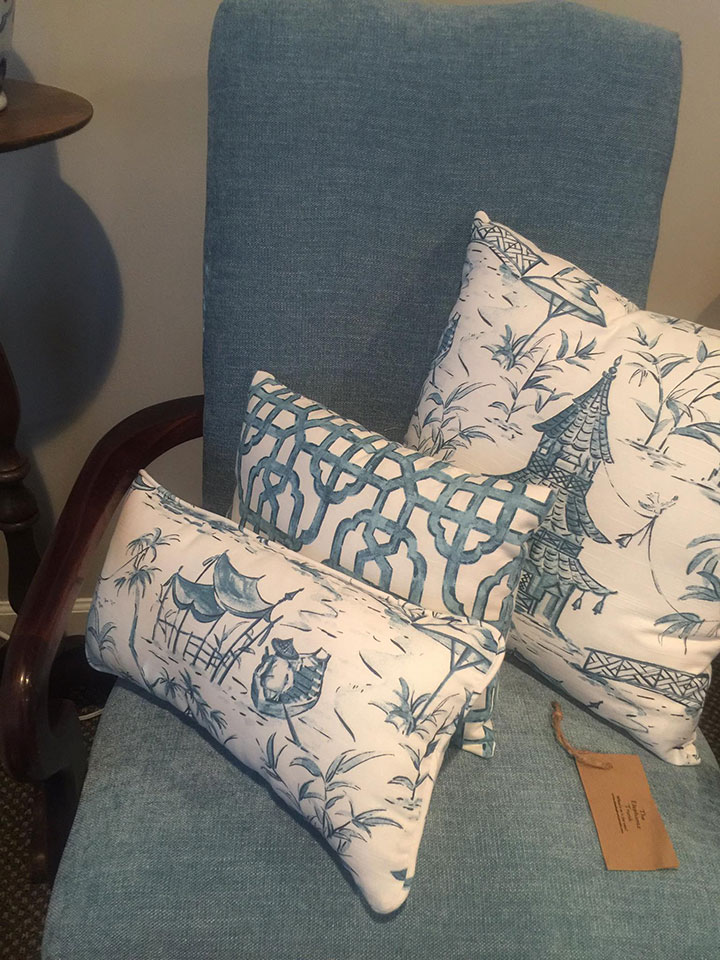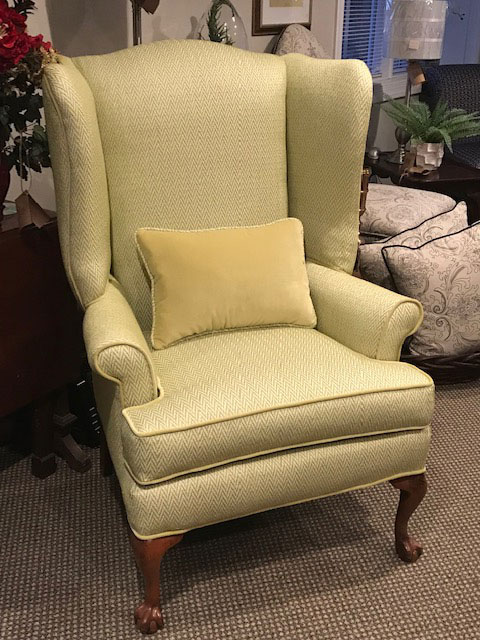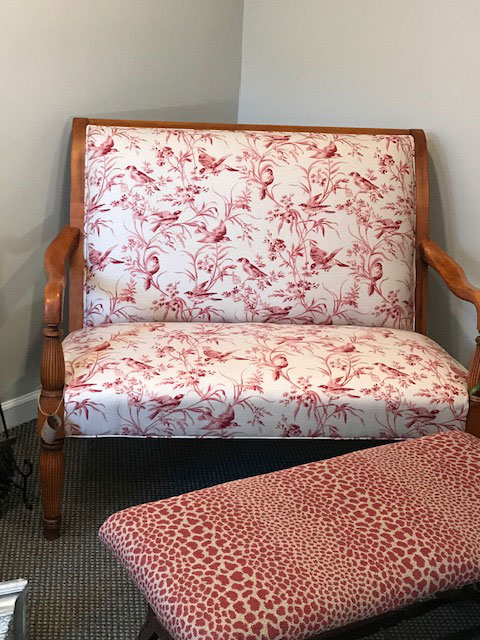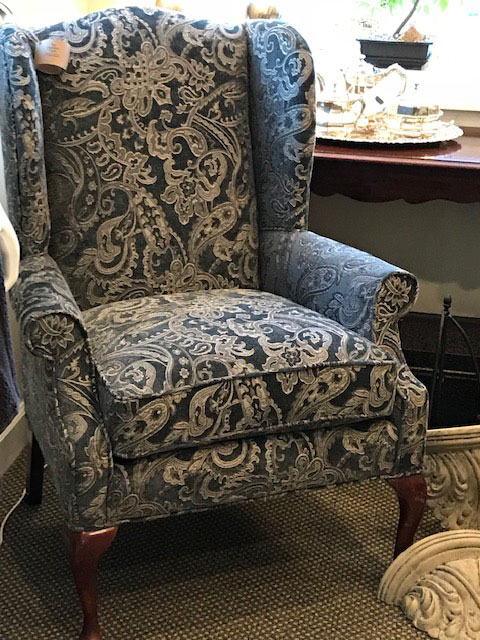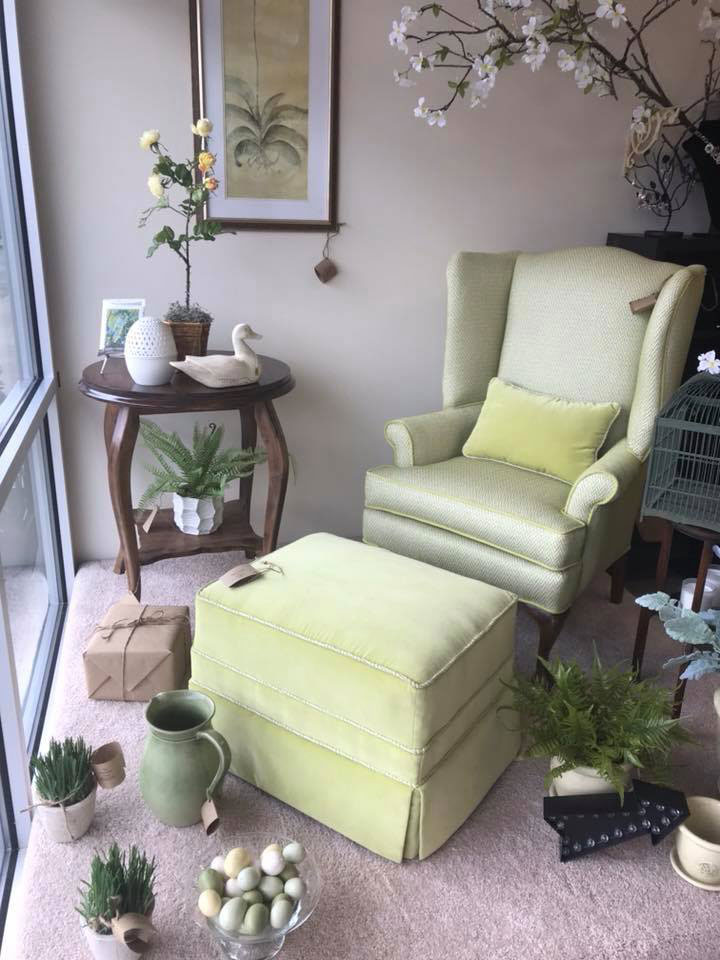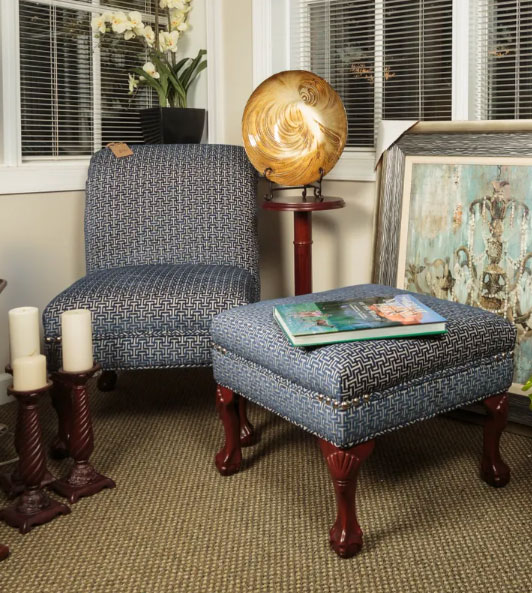 Come see examples of our upholstered furniture at our shop, The Elephantz Trunk, at 68 Heritage Drive, Suite 7, Palmyra Va.
or visit online at theelephantztrunk.com